Why VitalShip
You sell. VitalShip stores and ships your products.
By being a single source capable of developing and initiating efficient and cost-effective logistical solutions for companies in America and overseas, VitalShip has proven to be a reliable and valued business partner to many companies that depend on logistics within their business model.
No challenge is too great. No reliable solution is too small!
If you wish to learn more about what VitalShip can do to improve your logistics and your bottom line, we invite you to contact us now!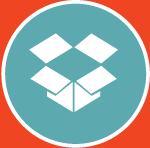 Eleview International Inc. is an experienced e-commerce and technology company specializing in all aspects of online enterprise, custom software development, IT consulting and outsourcing. We launched third party logistics (3PL) operations – VitalShip.com, focusing on the United States in 2009 and now expertly serve partners and client companies both domestically and worldwide.
Our Services
VitalShip provides warehousing and fulfillment, consolidation, reverse logistics, assisted shopping, e-commerce fulfillment, electronic data interchange, unique custom solutions and traditional mail forwarding services at highly competitive prices.
Supported by our strong IT department, we provide our 3PL clients with E-resources across the full spectrum with unmatched capabilities and experience. We deliver customized solutions to clients that are both cost effective and functionally perfect.
We have the knowledge, expertise and experience to help you achieve even your most complex warehousing and fulfilment goals.
Best prices and fastest processing time!
We will help your grow your global presence. Best prices and fastest processing time!